MCC FLI Clinic
Through a residential staff nurse, health services are provided 24 hours to the rural residents of Mappedu and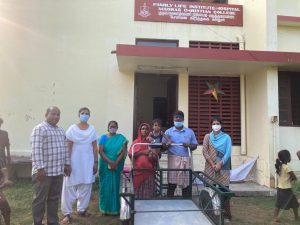 the nearby rural communities. The doctor of MCC Campus Clinic renders consultation once a week at MCC FLI Clinic. Based on the health needs of the beneficiaries, health camps are conducted periodically in collaboration with other Hospitals, Corporates and Non Government Organisations. Around 490 patients benefited out of the services of the clinic in the financial year 2019-2020 and around 640 patients benefited in the year 2020-2021.
 Skill Development Courses through MCC FLI Tailoring institute
A three months certificate course and nine months certificate course in tailoring are offered by the MCC FLI Tailoring Institute as a means of developing the economic standard of rural families and empowerment of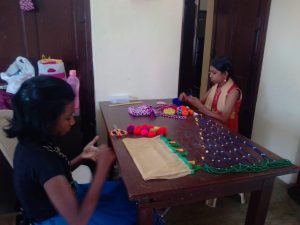 rural women. Around 250 women benefitted through the certificate course in the last financial year 2019-2020 and 76 women benefited in the year 2020-2021. The trained women are successfully employed in the nearby companies and few have become entrepreneurs. 
Family Counselling, Entrepreneurship support & Other Services
Family Counselling services are rendered with the support of MCC Student Counselling Center. The MCC Student Counsellor makes periodic visits to the MCC Family Life Institute. With the support of Staff Wives and Women Staff Association (SWAWSA) and Center for Women Studies (CWS) various entrepreneurial training programs and short term skill development programs are organised for women. Families interested in entrepreneurship are provided support in purchasing the tools or equipment in the initial stage. Many motivational programs and awareness programs on health, hygiene, issues of women and children and services are organised.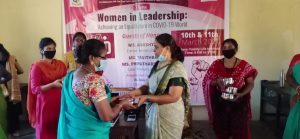 Networking & Collaborations
MCC FLI collaborates with various institutions in the journey of creating a healthy rural society. Need based medical camps are organised with the support of  Rela Institute, Kancheepuram Health Society, Hindu Mission Hospital, Ramachandra Multi Speciality Hospital, Thiruvancherry Primary Health Centre and so on.  in the recent past, under the Swachh Bharat Mission various activities were successfully organised through the NSS volunteers of MCC. Cleaning of lakes and ponds in the rural communities, awareness generation on health, sanitation and water, sanitation drive were the significant activities. The welfare measures in COVID 19 pandemic were undertaken with the support of Zoho Corporation. Currently with the support of the Socio-Behavioural Department of National Institute for Tuberculosis Research, Indian Council for Medical Research, health Interventions are undertaken, the domestic violence issues of women are addressed with the support of the One stop centre, Chengalpet, Ministry of Women and Children, Government of India.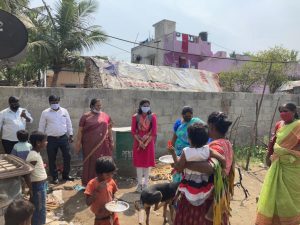 Facilities
Facilities for conducting Residential Rural camps, Training programs and NSS camps are available. Students of Social Work discipline, from various colleges namely Loyola, Stella Maris, Sindhi, Bishop Heber College and Madras School of Social Work  are placed for field work experience (online and offline) and students of  NSS are given hands on experience in the field and the younger generation is sensitized towards the needs of rural communities and to work for an equitable society.