The school that was started in 1948 had humble beginnings. The first classes were conducted in a shed with three teachers. In the early years, Rev. E. O Shaw played a key role in the growth of the school.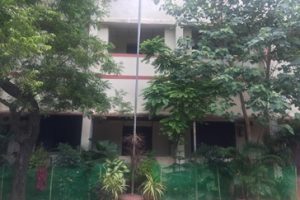 In 1963 the school was upgraded to a middle school with  Mr.John Deva Anugraham as headmaster and Dr.Chandran Devanesan as Correspondent.  Under their leadership, the school expanded into multiple sections with a faculty strength of 23. 
In 1963, a park was created by Dr. Chandran Devanesan for the children residing in the hills nearby.  The park was opened by the then Chief Minister of Tamil Nadu Mr. K. Kaamarajar. Later the street next to the area was named after  Dr. Chandra Devanesan.
The school became a high school in 1993 due to the efforts of Mr. Arjun Gnanaolivu (former, Bursar) and  headmaster Mr.Rajkumar. 
Classes I to V was categorized as primary school, VI to VIII as Aided and IX to XII self-financed. 
The primary school which started in a hay shed was renovated to a building in the year 1974  and further extended with new classrooms. In 1995 the Madras Metro Round Table – 95 set up a deep well for drinking water. In the same year, with the support of the correspondent Mr.Densil S Bob and the headmistress Ms.Sugula Rossyear more renovations were undertaken with the help of the Madras Metro Round table.  
The Madras Metro Round Table built Restrooms for the school in the year 2000.
In 2007 a computer classroom was opened for the benefit of higher secondary school  students.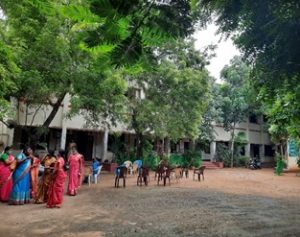 In the year 2012 infrastructural extensions were carried out under the leadership of Dr.S Yagnasekar. 
In 2013, a refectory was built for the benefit of the students.