The prayer assembly is usually held at 9.20 AM, invoking the blessings of the almighty, followed by which students read out important News, Thirukkural, scientific facts, and thoughts and also take relevant pledges every day. Each course is taught with the help of learning auxiliary devices which develop the ability and knowledge of students in a fun and easy way. The three-term education program formulated by the Tamil Nadu Government is followed. The school is surrounded by a natural environment filled with trees, flowering plants, medicinal plants, and a garden that is well maintained.
The students are encouraged to engage in extra-curricular activities such as dancing, singing, story-telling, drawing, drama, speech and essay-writing to expose their myriad talents. The reading skills of the students is developed through the resources in the library to hone their creative and intellectual ideas. In order to develop the artistic and literary ability of the students and to bring out their unique talents, the Literary Forum Competitions (Ilakkiya Mandra Pottigal) is held every month. In order to enhance the physical fitness and health of the students, activities such as pyramid making, yoga, aerobics are also taught.
The Annual Sports Day for the students is conducted at Madras Christian College and the students are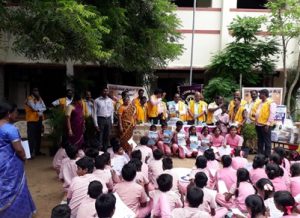 awarded prizes and appreciation certificates. Celebration of festivals and important events such as Republic Day, Independence Day, Children's Day, Gandhi Jayanti, Kamarajar's Birthday, and Teacher's Day are conducted every year with great joy and fervour. The Tamizhar Thirunaal festival of Pongal is celebrated every year in our school in a ethnic manner by cooking Pongal and conducting traditional competitions such as 'uriyadithal and kolam podudhal'
In order to create awareness about the importance of education to the community people, the faculty continuously engage in activities such as organizing campaigns for the admission of new students, visiting houses in the neighborhood giving away pamphlets and notices. The teachers generously sponsor tasty refreshments to the students. They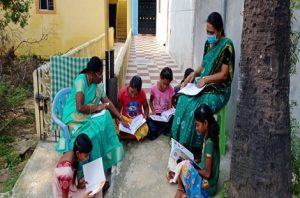 also sponsor for the transport facilities of a few students who come from faraway places.
Even during the corona period, the teachers went to the neighbourhood, to the houses of the students to teach them. This can vouch for the fact that the school is blessed with dedicated teachers who in spite of the pandemic went an extra mile for the benefit of the students.